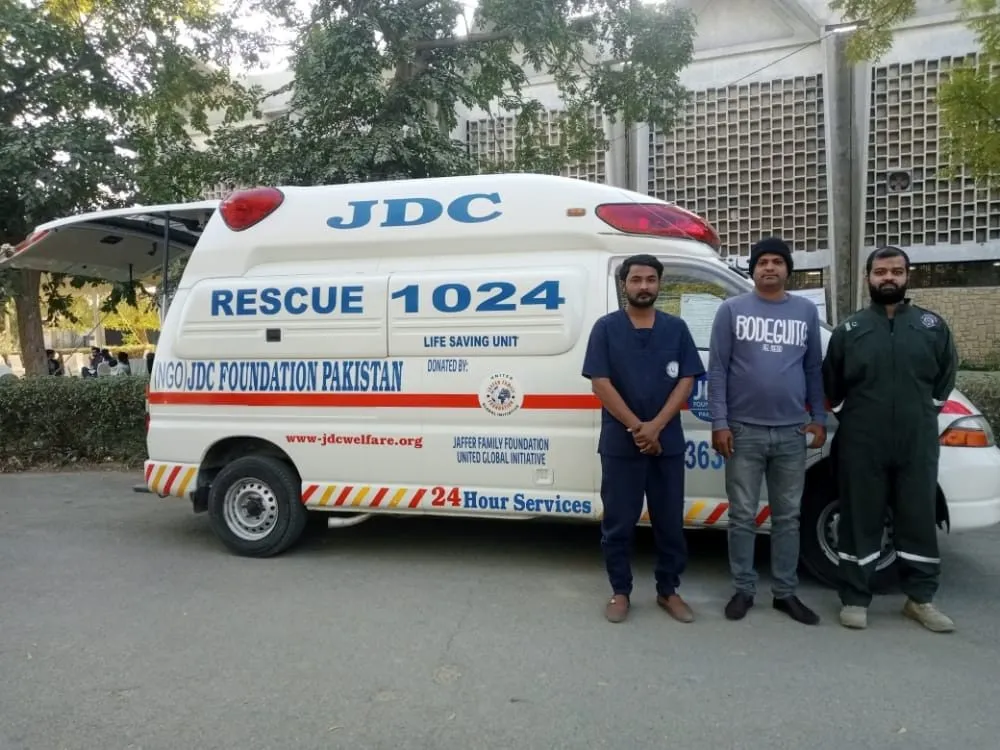 Pakistan has a population of more than two hundred and twenty million, which means that the Country always has a high probability of accidents due to its dense population and lack of infrastructure. Between 2009 and 2020, there were more than 100,000 thousand roadside accidents in the Country. These accidents had a 2.43% of death rate as well. The Country also has many patients, with 17 million kidney patients. Every one in four adults has a heart condition. With more than 150,000 cancer patients, the Country has a lot of citizens living with the help of medical facilities. With the ever needing increase emergency services, the Country has relied heavily on volunteers to perform these tasks. JDC likewise has launched its ambulance service, which caters to the needs of the citizens of Karachi.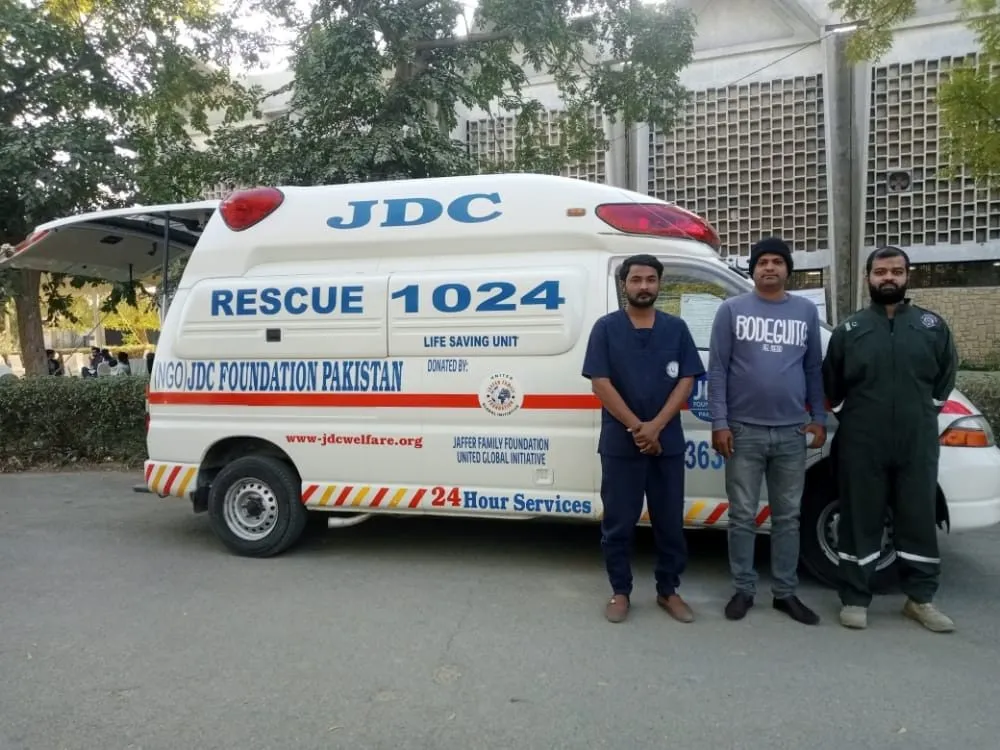 The JDC ambulance service operates 24/7 to provide aid and relief to the citizens. JDC's ambulance service has state-of-the-art ambulances with first-aid medical services and assistants, which allows the ambulance to provide quick treatment and take patients to the nearest hospital.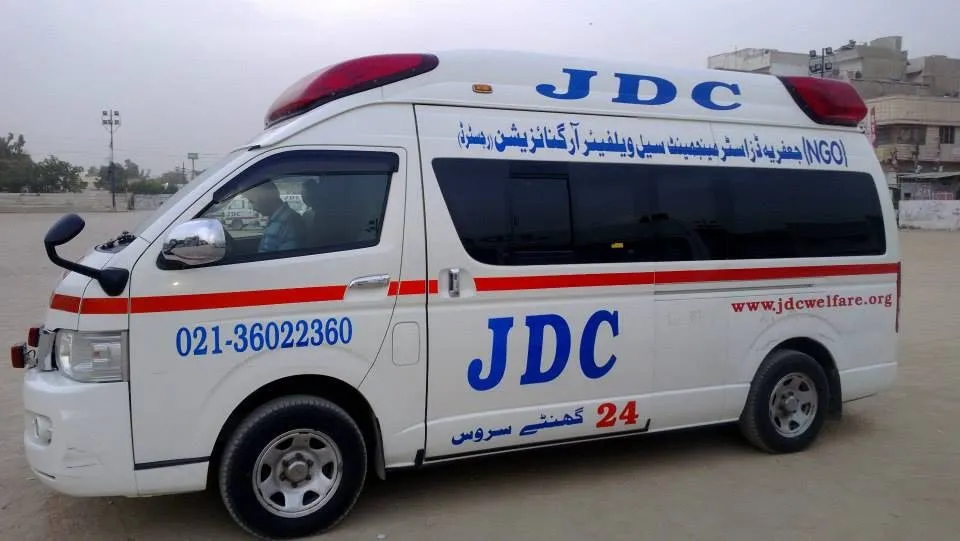 JDC ambulances remain engaged and vigilant throughout the day to tackle any emergency. The ambulance service needs to stay active due to Karachi city's situation where there are emergencies due to terrorism and natural disaster. The ambulance provides services for the Juloos of Muharam and Ramzan as well. JDC Ambulance service ensures that any medical emergency will be attended to, and the person suffering will receive not only appropriate pre-hospital care in the Ambulance but will also be transferred to the nearest hospital.
Our ambulance always remains engaged on the roads of Karachi and ready to face any emergency. Over the years, JDC has served a large number of patients and attended many events. JDC aims to provide patient transfer from or between places of medical treatment, such as hospitals, emergency medical appointments, and non-urgent transfers between cities, to maintain the continuity of medical care. JDC continues to improve and expand its services in different areas of Pakistan.
For 24/7 Ambulance Service, Please Call: