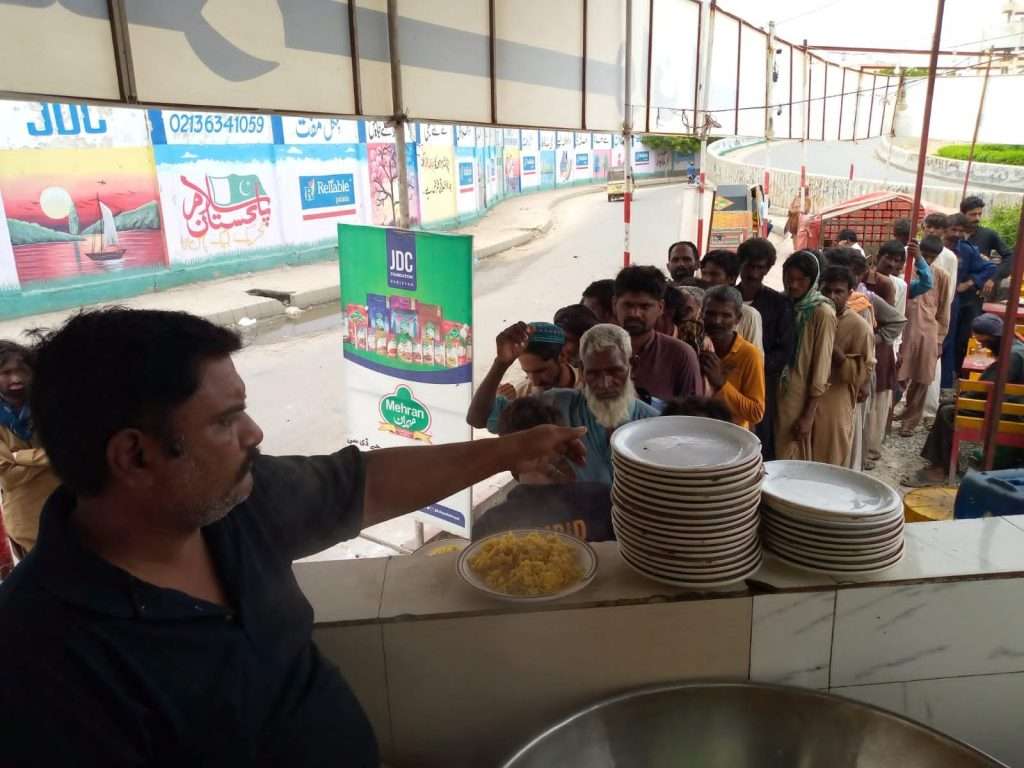 Pakistan is considered a third-world country due to a lack of resources, infrastructure, opportunities, and protection of its fundamental rights. This makes living conditions for millions of people in the country quite difficult. Pakistan, unfortunately, doesn't have a robust welfare system which means that thousands of underprivileged people don't have access to food, water, and shelter. According to the statistics, poverty in Pakistan increased by 1% in 2020. This means that more than 2 million people have fallen below the poverty line. With growing inflation and prices, affording meals has become near impossible for many people.
Due to this, the responsibility falls on the shoulders of the privileged class to help provide the basic necessities of life to the needy. With this ideology in mind, JDC started its Free Dastarkhwan under the name of Imam Hasan a.s in 2011.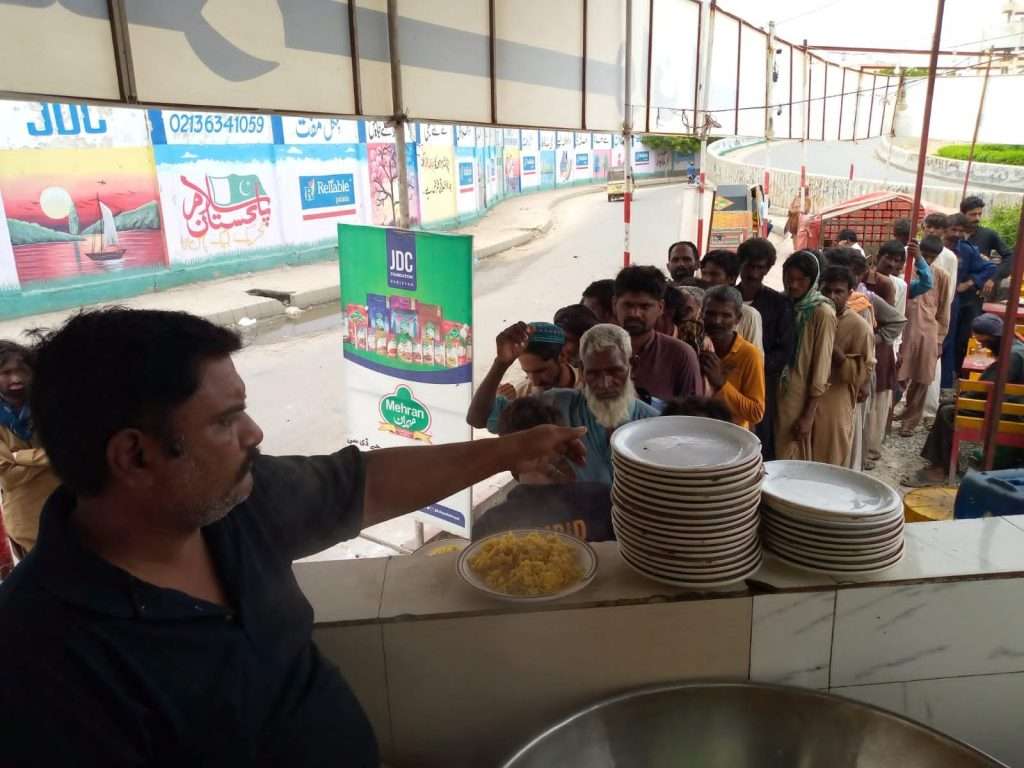 The first free dastarkhwan was established at Numaish Chorangi in Karachi and JDC is proud to announce that our free dastarkhwan is now operating in more than 35 places across Karachi, Lahore, Islamabad, and Sukkur
Our Free Dastarkhwan Operation and Locations: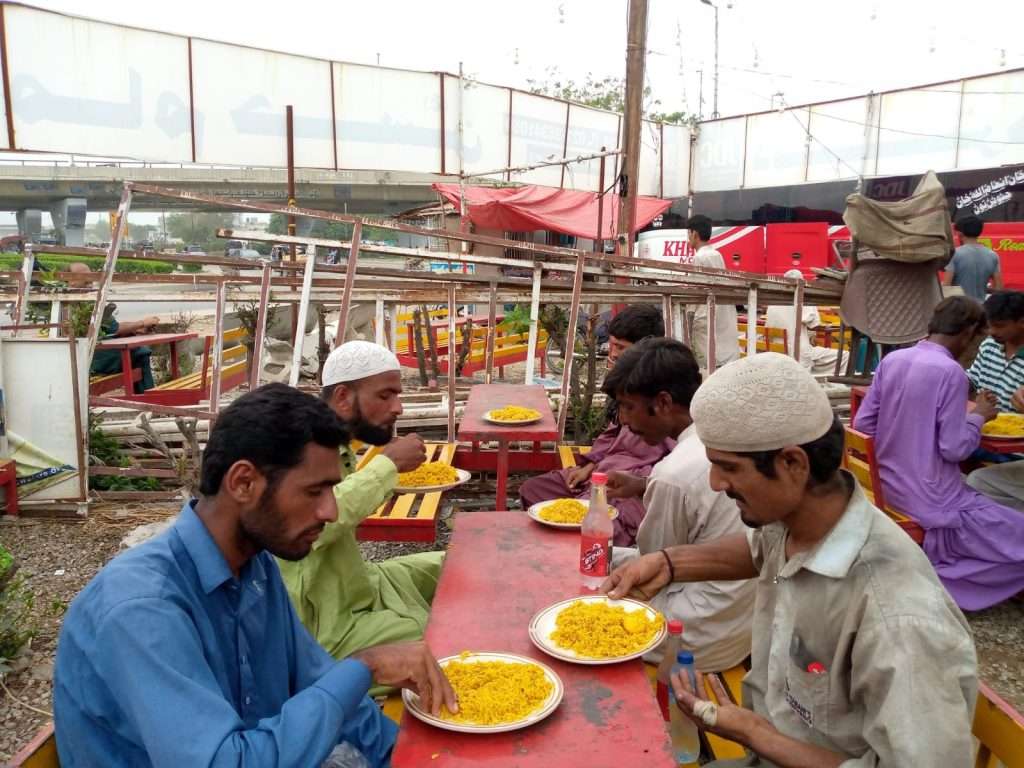 The idea of Imam Hasan a.s dastarkhwan originates from Madinah, the hometown of the grandson of Holy Prophet saww, where meals were provided to everyone free of cost, and everyone was welcomed regardless of their ethnicity or living standards were catered for in the most respectful manner. The JDC free dastarkhwan is based on the same philosophy.
JDC free dastarkhwan is now providing free meals throughout the day in a respectable manner to more than 10,000 citizens of all working classes. The Foundation has also provided extravagant meals such as Ostrich, Tikkas, and desserts. The goal of the dastarkhwan is not just to provide a meal but also to give the deserved people a taste of food that they usually are unable to afford. In a way, the Foundation believes itself to be a link that turns the dreams of many into reality.
The free dastarkhwan has been a huge success and received incredible donations, which has allowed JDC to improve the quality and quantity of meals they provide and expand their operations in different cities of the country. The free dastarkhwan was also operational during the testing times of Covid by providing meals in a respectful manner while complying with the SOPs. The Foundation also arranged to provide sehri and iftari during the Holy Month of Ramzan. JDC started it as a free dastarkhwan, but now the dastarkhwan presents a scene of a feast with an exuberant environment and delicious food on the flow. The dastarkhwan is also visited by a lot of celebrities who participate in the distribution of food and happiness. JDC foundation looks at its free dastarkhwan as a source of providing happiness and spreading smiles, and that is what the organization targets with its services. Donate and become a part of this noble cause!
"The believer's shade on the Day of Resurrection will be their charity."