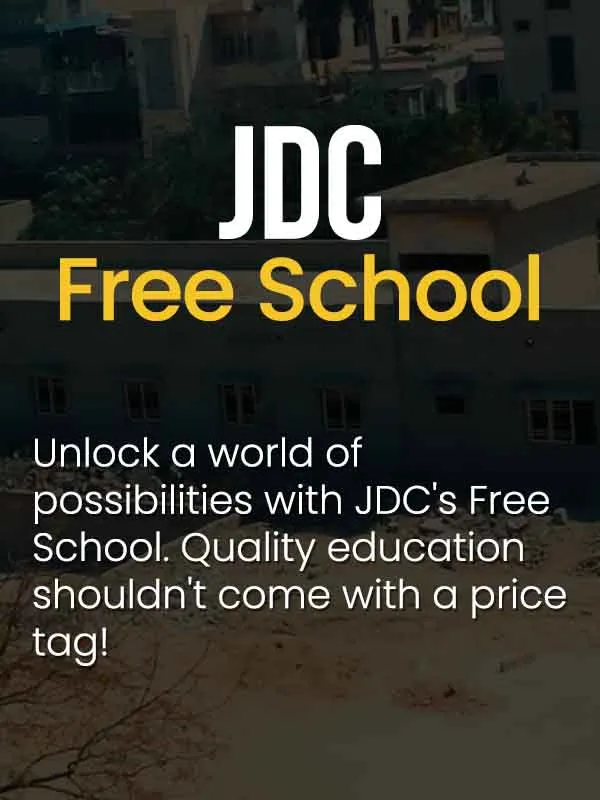 JDC has started working on a project "𝐇𝐨𝐮𝐬𝐞 𝐨𝐟 𝐄𝐝𝐮𝐜𝐚𝐭𝐢𝐨𝐧 𝐋𝐞𝐚𝐫𝐧𝐢𝐧𝐠 𝐂𝐞𝐧𝐭𝐞𝐫" a free school for those students who can't afford, in which we will provide them free education, books, and uniforms. The school will have other facilities as well like a play area, swimming pool and a ground for PT.
Purpose Of JDC Free School
JDC free education is a great initiative that will help the country and society in the long run. The goal is to develop a generation of free thinkers who provide Pakistan with their expertise. Become a part of this brilliant initiative by supporting the JDC free education welfare program that aims to improve the lives and quality of living in society.